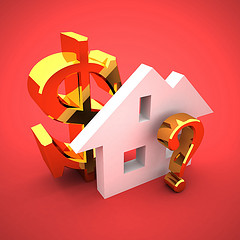 With the current state of the world economy, it's no wonder that many people are looking for ways to supplement their income. The problem is that taking on another full-time or even part-time job usually involves added expenses for child care, gas to and from work, and even less quality time with loved ones. Because of this, many people look to find ways to make money with a home-based business.
Working from the convenience of your home is a popular notion. So popular, in fact, that there are reportedly 300 new ones started every hour, and there are an estimated 38 million home-based businesses in the US. Part of what makes them attractive (besides the extra money) is the idea of setting your own hours, creating a better work/life balance, and the fact that many home-based businesses have a very low start-up cost.
But as with anything, there are risks involved, and in this case, the risk goes beyond not being able to pull in enough cash to make ends meet. Identity theft, lost money, compromised personally identifiable information, and more are all on the table when you invite the wrong company or people into your life.
If you've been thinking about starting a home based business, here are 7 of the most common work at home scams to avoid:
Mystery Shopping:
It's the easiest job in the world: Visit a series of stores in your area and give the mystery shopper company a review of your purchases and experience. All you have to do is pay out a registration fee to get your training materials, your list of stores to visit, and some may even require you to become "certified", which of course the scammers can do for another fee.
Assembly Work:
You've probably seen this in your local paper: Earn money in your spare time by putting together crafts, small pieces of equipment, or similar things. Of course you need to pay a nominal amount to get the boxes. Or maybe it's the training materials. Regardless, you're required to pay a little up front to make so much more later one.
Data Entry:
If you can type, you can make money online. At least that's what the ad says. Not surprisingly, you have to pay to play based on some cockamamie requirement: training, materials, a list of sites, whatever. The end result is that you're left in the cold and out of cash.
Survey Scam:
Many of these scams involve you setting up a profile on a site, and then you can get to work. Your profile may include things like your name (first and last, naturally), home address, some likes or preferences (favorite color, favorite food, TV shows, etc.), and possibly your social security number. You know, for tax purposes. Then you're directed to a number of sites where you can get a cash reward for filling out more information. All the while the scammers are scraping your valuable info to sell to someone else, and at the end of the day you find out that there are so many restrictions on getting paid (sometimes including you being required to purchase something) that you're never going to see that money.
Envelope Stuffing:
This one has been around forever, but people seem to keep falling for it. For a small fee (this is a common trend for home-based business scams) you're supposed to receive regularly scheduled boxes of papers and their associated envelopes and, well, you get to stuffing envelopes. Simple, right? The problem is that those boxes never come, and you're out the "small fee."
Pre-screened Job Lists:
This one is often a scam within a scam, making it particularly nasty. Pay to join a site that has compiled a list of pre-screened work-at-home jobs so you don't have to get fleeced by those other bad scammers. Right. These are probably the same crooks on the other sites, they just found a way to get you to pay twice. You may even get access to a large list of sites with work-at-home jobs listed, but all kinds of things can happen: You could lose your account for some made-up violation of site policies, the jobs on those other sites are bogus, or there are so many restrictions or requirements to the jobs that you're never going to be qualified for a decent job.
Rebate Processing:
Process other people's rebates for companies that are overwhelmed and you can earn a boatload of cash. Here's another scam involving training kits to become certified or registered with their service.
Those most likely to be exploited by these work at home opportunities are those who may have more trouble finding a job: The elderly, people drowning in debt, the disabled, single parents, high school and college students, and the unemployed… but anyone can be fooled by the right con artist. If you want to avoid the majority of work-at-home scams out there, just remember the following:
If it's too good to be true, it probably is.
If they make you pay to play, it's probably a scam.
Check the BBB to make sure that the company is on the up-and-up.
Filtering out work at home opportunities with those 3 tips will save you endless headaches, keep your cash in your pocket, and maybe even find a few gems to choose from because work at home jobs do exist! But they tend to be hard to come by and are very competitive. Do you have any experience with home-based businesses, good or bad? Let us know in the comments below.
If you're looking for great anti-virus software that won't break the bank, try StopSign. You don't pay extra for tech support for difficult malware, and our web protection software just works. Download & install StopSign to find out why our members choose us over the other options.