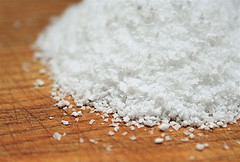 The best thing about the Internet is that anyone can write anything on any topic and be heard around the world at the click of a button. Of course, that's arguably also the worst thing about the Internet. 🙂
The "Wild West" nature of the web can make it challenging to find unbiased information on a variety of subjects. Your friends on Twitter say one thing, Facebook friends maybe another. And that guy on that forum? He thinks they're both wacky. Add a few Google searches on top of it and who knows what to think?! That's the Internet, for better or for worse. But at least we've got options, right?
If you're having problems navigating through your research online, try a few of these ideas. They just might help you uncover a treasure trove of information.
Use multiple sources:

Don't put all of your eggs in one basket by only reading one website for information. Find 2, 3, maybe even 20 sources… whatever it takes to get as many angles as possible. From there you can make up your own mind based on everything you read.

Do offline research:

Newspapers, trade magazines, encyclopedias; sometimes in our digital world we forget that reference books and periodicals exist. (Or dare we say, the library!) They may seem like a a dying breed, but you can still find them all around your town, and they've got lots of information you can use. And most of the time they've been edited, unlike the Internet. (Haha)

Ask an expert:

Local colleges, professional organizations, and government offices usually have an information desk of some kind. If you're looking for information on something in a particular field, see if you can find a human expert who will help you out, or at least point you in the right direction. It's better than going it alone.
If you're looking for great anti-virus software that won't break the bank, try StopSign. You don't pay extra for tech support for difficult malware, and our web protection software just works. Download & install StopSign to find out why our members choose us over the other options.