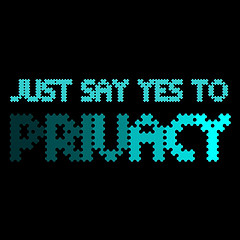 Friday, January 28th, 2011 is World Data Privacy Day. With a New Year comes a new time to stop and think about how data privacy affects you and your family. Whether you're accessing information online by a mobile device, social networking sites like Twitter or Facebook, or if you're using other online services, information you type in, request, or log in with is being captured and acted upon by others.
As a Digital Citizen, it's up to you to watch the watchers… to ensure that your data is being handled properly by the sites and services you choose to use. As such, you should educate yourself on how sites are tracking your information, storing your data, or processing your logins. If you don't, who will?
For more information about data privacy, you can visit our blog posts tagged with "Privacy", or the Washington State Attorney General's page on Internet safety. Feel free to also check out the StopSign privacy policy for details on how we deal with privacy issues. You can also leave a comment below with any questions if you like.
If you're looking for great anti-virus software that won't break the bank, try StopSign. You don't pay extra for tech support for difficult malware, and our web protection software just works. Download & install StopSign to find out why our members choose us over the other options.