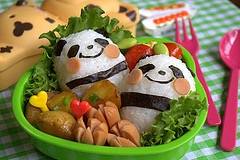 I want to talk about "free". I don't know about you, but I love free things. Free samples at Costco, kids eat free specials at restaurants… free is great when you can get it. But it's not really free, is it? I mean, they want you to buy… they wouldn't be in business if you didn't. The free is just to get you in the door; but before you leave they want that "free" to turn into "pay".
A very famous (and very popular) pop artist has a song that goes:
"We are living in a material world, and I am a material girl."
Madonna
She is not wrong about where we're living.
Like it or not, companies exist to make money. That's not a popular thing to say out loud, but the fact is we all need to make money to survive. Your company needs to make money just as much as mine does, and when they do make it, we get our checks, pay our bills, and send our kids to school.
We see "free" a lot with services and products in the online world, don't we? Free software, free upgrades, free this or that. But if you look closely, many times you see a free version advertised, only to click on the link to find out (surprise, surprise) that they push the paid versions. StopSign doesn't do that. We offer a paid service, and a darned good one at that.
In our industry, that of Internet security, we have a lot of competitors. So what sets a company like ours apart if there are plenty of other choices? Why should you choose StopSign over someone else? Because StopSign offers you three things:
Commitment to quality: First and foremost, we have quality software. We stand behind every download and every account that our members have. We're nothing without you and we know it, so we try harder. We're a small business, and we don't have a bajillion dollars behind us to flood the market with empty promises.
Excellent customer service :We've got 100% US-based support. Not outsourcing our support means that as a StopSign member you'll get helped by people who live right here in the United States. We're committed to keeping as many jobs in the US as possible.
Up front pricing: We don't ply you with "free" and pretend you aren't going to pay for our services. Sure, you could get a free 30-day trial of StopSign to test out the waters, but we're not going to lie and say it's 100% free. We want you to try StopSign out, see how great we are, and become a paid StopSign member. And because we're not trying to fleece you with "free", we don't have to charge exorbitant support fees if you run into a major problem. Once you pay for your StopSign membership, that's it until your next bill. You do not pay extra for support! Few antivirus software vendors can say the same thing.
Chances are your mom told you the same thing my mom did: "You get what you pay for." If you paid nothing for software, what do you think you'll get when you need help? At StopSign, our reasonably priced subscriptions ensure you get quality, US-based support that won't quit on you or ask for more money to help you out when you need it. We hope that you'll choose StopSign for your antivirus and Internet security needs.
If you're looking for great anti-virus software that won't break the bank, try StopSign. You don't pay extra for tech support for difficult malware, and our web protection software just works. Download & install StopSign to find out why our members choose us over the other options.