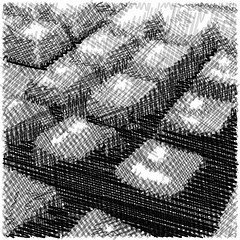 Update: Learn about Visa's (rumored) replacement for Verified by Visa, V.me.
Keep on the lookout for a scam regarding the Verified by Visa (VbV) program; a legitimate security layer set up to provide increased protection for your data for online purchases. Internet scam artists are sending out spam linking to fake versions of the program that do nothing to protect you.
The Verified by Visa program is part of the 3-D Secure protocol (developed by Visa), with similar programs adopted by Mastercard (SecureCode) and JCB (J/Secure). These programs provide an additional authentication step (i.e. a password request) for your online purchases through participating Internet retailers. This added step is set up to help ensure your identity at the time of purchase. Here's the official word from Visa:
In addition to our other ways of preventing, detecting, and resolving fraud, we offer Verified by Visa, a free, simple-to-use service that confirms your identity with an extra password when you make an online transaction.
Phishers are casting their lines and looking for new victims. The bait they're using is usually an email that looks like the real deal, but ultimately leads to a scam website that tries to get you to submit your credit card number and other information under the guise of the Verified by Visa program. Luckily we've got three suggestions for you to protect yourself from getting caught by this scam:
Scrutinize your email:

Most Verified by Visa phishing attempts start with an official-looking email that requests you to join. However, Visa isn't sending out emails to customers in order to get them to sign up. The usual way you'd get the Verified by Visa sign up option is through a participating retailer as you begin the checkout process on their website. If you receive one of these emails, call your Visa provider and ask them to verify if the email is legit. Chances are it's not.

Watch where you're surfing:

If you do happen to click on the link from your email, be careful. Phishers and other scam artists are great at copying real websites and making their VbV scam version look legitimate. Check the URL, or web address, that you're on to make sure you're on the real site. See our blog post entitled "How to Spot a Fake Website" for more information.

Go to the source:

If you're interested in signing up for the Verified by Visa program or learning more about it, visit the official Verified by Visa FAQ.
As always, be wary of emails in your inbox asking you to sign up for anything or giving you a link to click on to enter any of your information.
If you're looking for great anti-virus software that won't break the bank, try StopSign. You don't pay extra for tech support for difficult malware, and our web protection software just works. Download & install StopSign to find out why our members choose us over the other options.