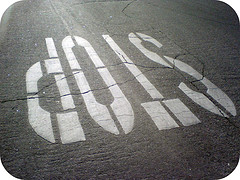 When it comes to Internet security, most of us have a hard time finding the time to keep up with the latest trends, monitor all of our accounts, and spend a lot of extra time trying to determine whether something is a credible threat or not. It's not laziness, it's very often a time management issue. I mean, would you rather spend an hour a day going over a list of possible threats to your Internet security, or would you rather spend that hour with your friends and/or family?
The harsh reality, though, is that if we're going to be online, we're going to need to make the time to keep our online life as worry-free as possible. Because if we don't, there are plenty of identity theft experts and malware-writing authors out there who would love nothing more than to get a piece of our pie. But it's about striking a balance between Internet security and real life commitments. Luckily, we can take an 80/20 approach to our digital world and still have time for family, work, and hobbies.
With just a few small tweaks to our day, we can all be that much safer, and take a lot of the pressure of dealing with Internet security and online safety off of our shoulders and onto a computer program that will do it for us. Here are some examples:
Using the four tips above, you can spend just a few hours (in total) to keep your online life safe and secure from prying eyes. Your Internet security can't be 100% guaranteed because there are always more folks out there with creative (yet devious) minds who want your info, but keeping things under wraps will make it that much harder for them to be able to take advantage of you.
If you're looking for great anti-virus software that won't break the bank, try StopSign. You don't pay extra for tech support for difficult malware, and our web protection software just works. Download & install StopSign to find out why our members choose us over the other options.