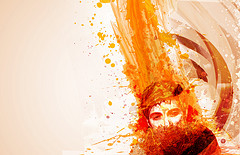 If you've ever been hit with a computer virus, you know that the actual act of the virus removal isn't always the easiest part of the process. In fact, it can be the longest, most time-consuming portion of dealing with the removal of an infection, depending on your security software and the nature of the malware that takes up residence in your PC.
Any decent antivirus product will clean you out pretty well, but every now and again a particularly nasty infection rears it's ugly head and there are leftovers that, at best, clutter up your PC and at worst re-infect your computer. It's enough to make your head explode.
Why Virus Removal is Important
That's why the actual virus removal is such an integral part of the antivirus process. Making sure that the threat is identified is only one aspect; an entirely different, and equally important, part is cleanly, efficiently, and quickly removing all traces of the infection. The last thing you want happening is to have any remaining bits of malware cluttering up your computer once its been removed.
The StopSign Difference
At StopSign we pride ourselves on making sure that we not only find the infections, but that we clean and remove the viruses and other infections from your PC as well as possible. StopSign makes virus removal easy with 3 simple steps that anyone, and I mean anyone can follow:
Install StopSign:Download the StopSign threat scanner and install it on your computer.
Run StopSign:Once installed, run StopSign. At the end of your scan you'll get a set of Scan Results that will tell you if any viruses or other infections were found. If you need help getting up and running you can check out our StopSign support and contact the StopSign support staff.
Check Your Results:Review your Scan Results and see if you have any issues. If nothing was found, great; you've got a clean computer. But if something was found and you're a StopSign member, it was most likely taken care of automatically, and if it wasn't, then removal of the infection is a simple matter of clicking a button requesting a Custom Cure™ which is a free service for active StopSign members where we remove persistent and/or "zero day" infections at no additional charge. Most other Internet security companies charge $80 or more per incident to remove those infections.

If you're not a StopSign member, visit our shopping cart and choose the best option for you. You'll not only get all updates for free during the course of your active membership, but you'll also be eligible for free Custom Cures any time you need them.
Find out why you should skip the status quo and give StopSign a try. We're different, and that difference makes us better.
If you're looking for great anti-virus software that won't break the bank, try StopSign. You don't pay extra for tech support for difficult malware, and our web protection software just works. Download & install StopSign to find out why our members choose us over the other options.