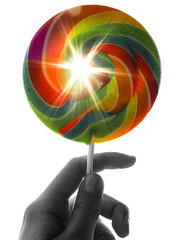 Gently used clothing, bartered services, even free books and bicycles… these are all commonly found deals you can luck into on Craigslist, one of the worlds most popular (mostly) free online sites for classified ads. But just like with any other popular website, the unscrupulous use Craigslist to scam folks looking for a great deal.
With all of the items and services being sold, bought, bartered, or advertised, there's a lot of temptation for an e-crook to use Craigslist to scam people out of their hard earned cash. Luckily avoiding Craigslist scams mostly falls under common sense, but there are plenty of tricky grifters out there, so watch out!
To help you avoid scams on Craigslist, we've written down some of the commonly used tactics used by alert buyers and sellers to avoid hassles with scams. Hopefully these tips will help you avoid a big headache, too.
Meet Face To Face:

Keeping things in the real world vs. on the Internet of via snail mail will help make sure that you actually get what you paid for. And this tip leads us to…

Locals Only:

Only buy/sell from/to someone who is close enough to you that you could arrange to meet in a public place. Choose someplace like the parking lot of a grocery store or a department store, and only meet during the daytime. There's no sense in letting a stranger know where you live and into your house just to save a buck on gas.

Cash Only:

If you're selling something, make sure to ask for cash only. Wire transfers and checks can be faked, but cash in hand is much harder to scam with.

Avoid 3rd Party Services:

Many online escrow services are well-known to be run by scammers, so keep things nice and simple. If you're dealing with someone who insists on using an online escrow service, save yourself the hassle of a headache and look for a new person to deal with.
For more details on Craigslist scams, check out the official word from Craigslist on their "about scams" page.
If you're looking for great anti-virus software that won't break the bank, try StopSign. You don't pay extra for tech support for difficult malware, and our web protection software just works. Download & install StopSign to find out why our members choose us over the other options.