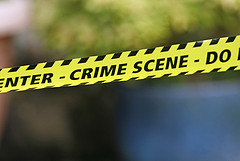 If you or someone you know is becomes the victim of online fraud or any other type of cybercrime (or even just an attempt at it), you need to contact the authorities as soon as possible. Keeping it to yourself can lead to repeated attacks, as well as continued spread of Internet fraud, crime, and even increased distribution of viruses and spyware through crime networks that try to set up shop on your computer.
Depending on what level of fraud and/or cybercrime you're dealing with, you may have to notify multiple agencies. But regardless of how many places you have to contact, doing so will be the first step to stopping the crooks in their tracks. Please use the list below as a starting point to report any incident:
Don't just be a victim of online fraud and cybercrime. Contact the appropriate authorities and government agencies and stop Internet-related crime before it stops you.
If you're looking for great anti-virus software that won't break the bank, try StopSign. You don't pay extra for tech support for difficult malware, and our web protection software just works. Download & install StopSign to find out why our members choose us over the other options.